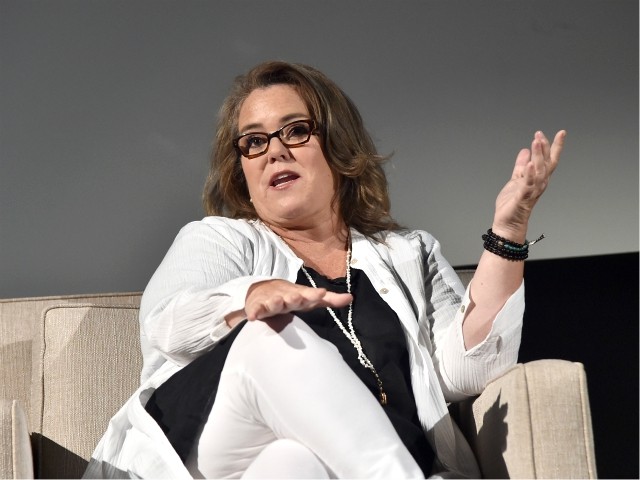 Appearing Wednesday on SiriusXM's The Michelangelo Signorile Show, left-wing actress Rosie O'Donnell claimed, without evidence, that President Donald Trump has long done "very bad things" with his daughter Ivanka Trump, musing there is a "creepy incest feel" to the pair's relationship.
A transcript is as follows: 
MICHELANGELO SIGNORILE: There are a lot of Republicans, I think even Donald Trump may be among them, who think or hope the first woman president will be Ivanka Trump.

ROSIE O'DONNELL: Oh dear lord!

SIGNORILE: At the G-20, he brought her to every meeting. Talk a little bit about Ivanka Trump and what Donald Trump is doing with her.

O'DONNELL: I don't know what he's doing with her. I think he's been doing bad things with her for a very long time. There's a creepy incest feel that is very prevalent amongst Donald Trump and his children, at least his daughter. Very creepy. I don't know. I think she's like, you know, a talentless, non-intelligent, non-powerful woman. And, I think she's — it's laughable to think of her in any kind of public service role. No one in his family has ever been in public service. Why should they start now?
Rosie O'Donnell, who recently announced her support for Sen. Elizabeth Warren (D-MA) in the 2020 Democrat presidential primary, has a history of hyperbolic attacks on President Trump and his administration.
The former View co-host has said the president is a "mad man" and should "rot in jail" and has speculated he will be arrested before the next presidential election. Last month, O'Donnell raised eyebrows for claiming the U.S. operates at least 100,000 concentration camps that house illegal aliens.