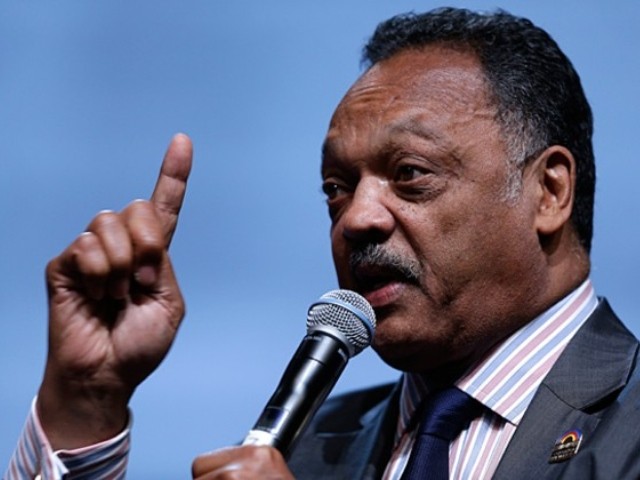 Rev. Jesse Jackson is expected to hold a press conference outside the Venezuelan Embassy in Washington, DC, on Wednesday to address the U.S.'s current efforts to remove the socialist regime of Nicolás Maduro from power.
Jackson has long been supportive of the country's socialist dictatorship, having visited the late President Hugo Chávez in 2005 and even attending his funeral.
According to a press release, Jackson will "advocate for a non-violent, negotiated resolution to the crisis there and show support for the Embassy Protection Collective that has been peacefully living in the embassy to protect it from being illegally taken over by the opposition."
Meet me today at 2pmE at the Venezuelan Embassy in Washington D.C. We must take food and water to those locked up in the Venezuelan Embassy. #KeepHopeAlive! @codepink pic.twitter.com/rKWHetpJ2I

— Rev Jesse Jackson Sr (@RevJJackson) May 15, 2019
"No matter which side one supports in the political and increasingly violent crisis in Venezuela, the United States must never support regime change by a military coup," Jackson said in a statement. "It is our moral obligation to condemn all coups.  Despite how difficult the situation is, we must continue to advocate and support a non-violent, negotiated resolution to the crisis in Venezuela."
Follow Breitbart News for coverage of this press conference.